On Europe Day, May 9th, 2019, 70 Bildung experts, researchers, enthusiasts, and entrepreneurs gathered in Berlin to discuss bildung and increase the awareness about bildung. This first event led to the creation of European Bildung Day 2020.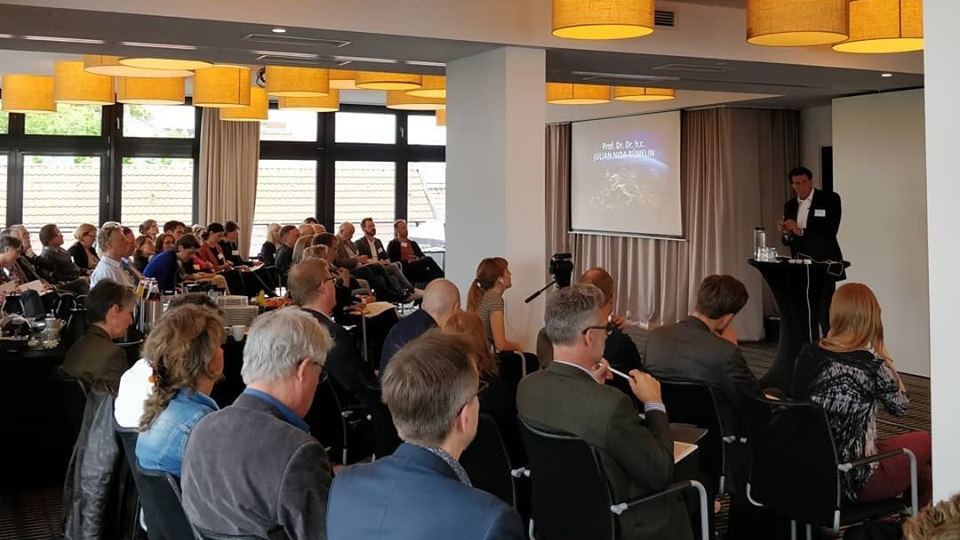 Program
10.00-10:30 – Registration
10:30-10:45 – Welcome by the organizers – and some music to get us started
10:45-12:15 – Plenary session: What do we mean when we say "Bildung"?
Prof. Dr. Julian Nida-Rümelin – What is Bildung?
Tomas Björkman – Bildung and ego-development
Lene Rachel Andersen – Bismarck and Bildung in Denmark
Michiel Tolman – Young Bildung activism in the Netherlands
Prof. Dr. Christian Welzel – Bildung and values
Visions for Bildung Day 2020 – discussion
12:15-13:30 – Lunch
13:30-15:00 – Parallel sessions – hosted by Dr. Stefan Bergheim and Lene Rachel Andersen
15:00-15:15 – Ideas from the two sessions – The best suggestions from the two groups
15:15-15:30 – Coffee break
15:30-16:30 – Open space discussions
How would you like to contribute in 2020, what kind of help do you need, and who commits to what?
16:30-17:00 – Concluding
Connecting the results of the day and how we move along
18:00-21:00 – Dinner at a nearby restaurant