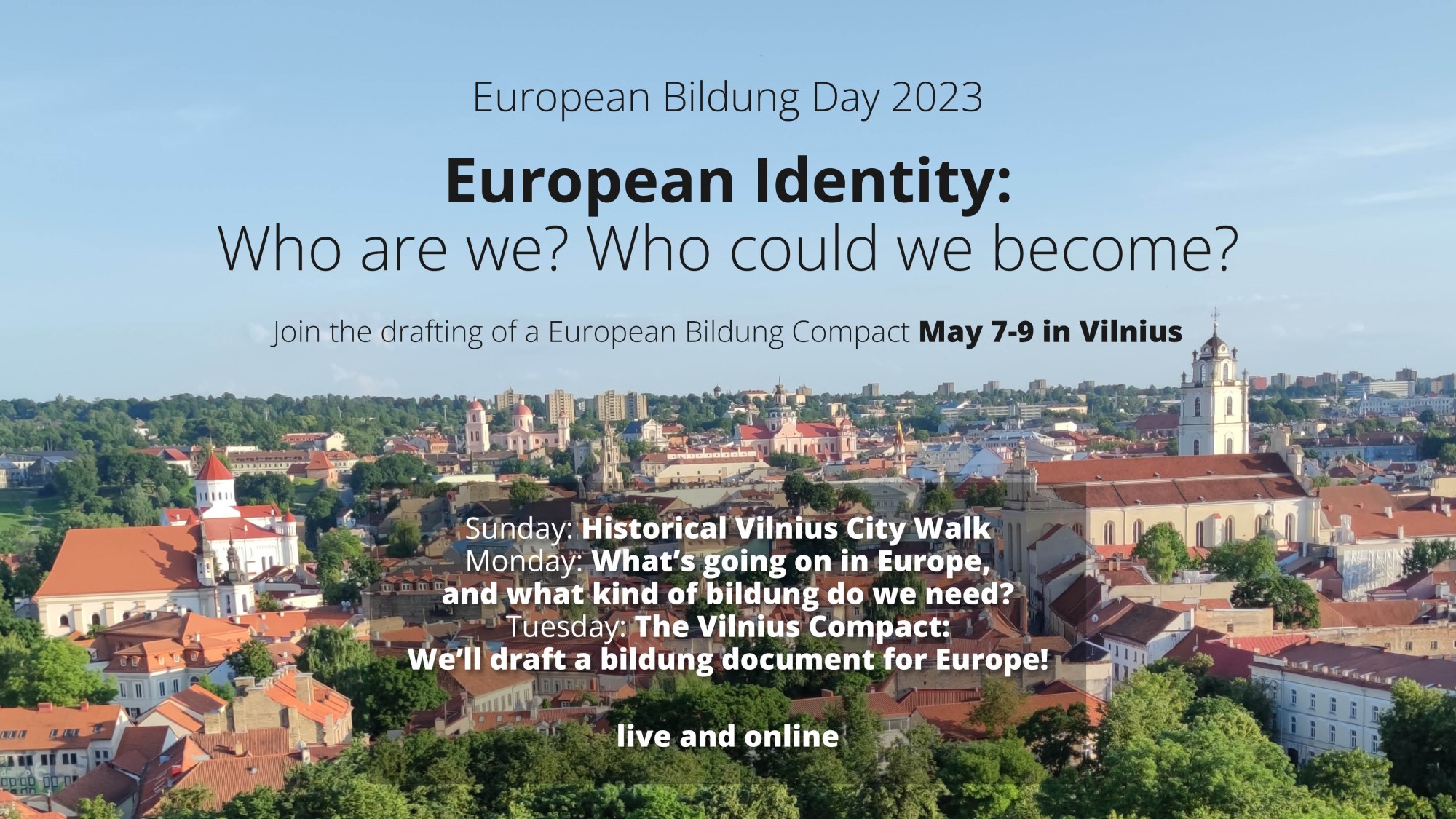 Bildung Warm-Up
Sunday, May 7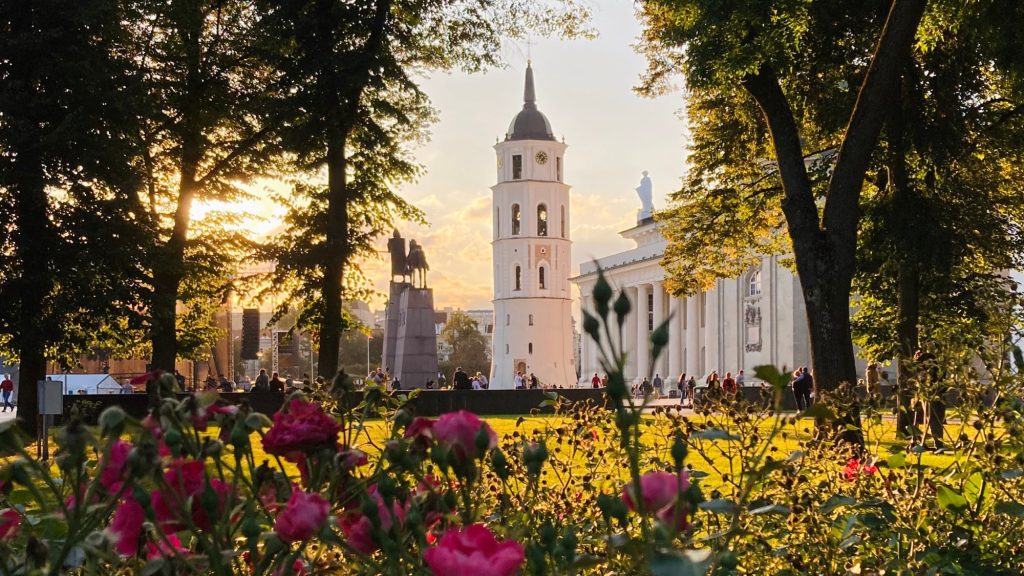 Downtown Vilnius
Pre-Conference Bildung Extravaganza in the geographical center of Europe: Historical Vilnius.
Program TBA
European Bildung Day Conference
Monday, May 8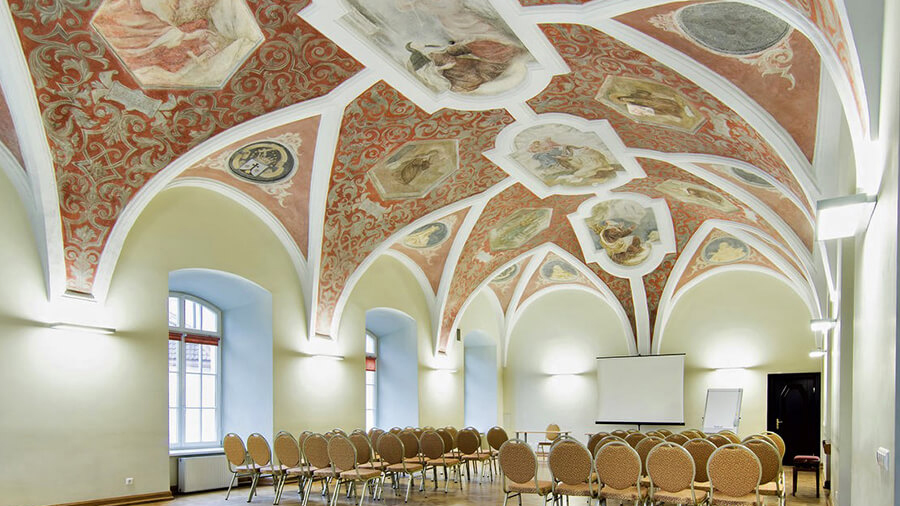 At Domus Maria, downtown Vilnius
Keynotes and discussions about the current state of Europe and of being European: Who are we? What's going on? Did we sell our souls for cheap gas? How do we get our spirit back? Does Europe have anything to offer the rest of the world other than old colonialism and dead painters that attract glue-happy activists?
What might a European Bildung Compact look like?
Tuesday, May 9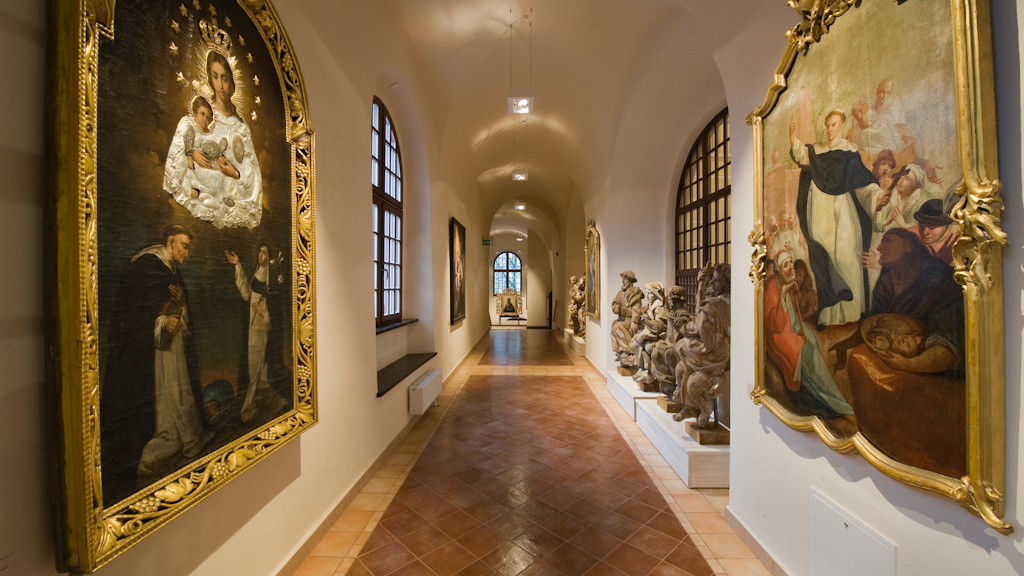 At Arkangelo, downtown Vilnius
What kind of Europe could we be in? What should it mean to be European? What ought to be the role of Europe and Europeans in the world? And what kind of bildung and bildung institutions do we need for that? Locally, nationally, or continentally?
Can we reach an agreement on a bildung future for Europe?
And how do we get European media to talk about it?
Monday and Tuesday will be both live and online
---
Tickets:
All three days, full program: Early Bird 239 Euro
Regular price: 299 Euro
Conference only; Monday & Tuesday: Early Bird 199 Euro
Regular price: 249 Euro
One-day participation also available; click Buy Ticket to see all options
Early Bird prices are available until January 31
Booking provided by Nordic Bildung
---
Monday, May 8
Preliminary program; more details soon…
10:00-12:00 Papers
Participants can share their work; please write us at if you would like to do a presentation
12:00-13:00 Light lunch
13:00-15:00 Official opening of European Bildung Day 2023
Keynotes, an aesthetic surprise, and why we need a European vision for bildung (Yes, Russia will probably be the elephant in the room…)
15:00-16:00 Coffee and Vilnius Pancakes
Creative bildung mingling
16:00-18:00 Concrete Ideas for Bildung in Europe
Bring your creativity!
18:00-19:00 Break
19:00-22:00 Conference Dinner
Cheers to freedom and toasts for Ukraine!
Tuesday, May 9
Preliminary program; more details soon…
9:00-10:00 "Happy" Europe Day!?
Bildung, Beauty, and Freedom; Ukraine was a wake-up call, what should Europe do now?
10:00-12:00 Co-Drafting of the Bildung Compact
And discussing how to promote it
12:00-13:00 Lunch
13:00-14:00 Finalizing the Bildung Compact
Including input from the online participants
14:00-14:30 Coffee
14:30-15:30 How to reach the European Press with our Bildung Compact
15:30-16:00 Conclusion
See you next year in…
---
Irena Pranskeviciute, LT
Jens Nedergaard, DK
Lene Rachel Andersen, DK