Serhii Chumachenko from Ukraine telling us about their bildung and folk high school project, which was transformed into training firefighters, soldiers, and civilians in tactical medicine due to the war.
Great Days in Vilnius
European Bildung Day 2023 in Vilnius May 8-9 became a very productive work meeting, and we now have three main tasks in the coming year:
Finalize and launch a European Bildung Manifesto that can promote bildung across Europe
Host more activities across Europe, live and online
Organize and host European Bildung Day 2024 in Kyiv. Amsterdam will be our backup if we need it. The EBD 2024 theme will be Resilience.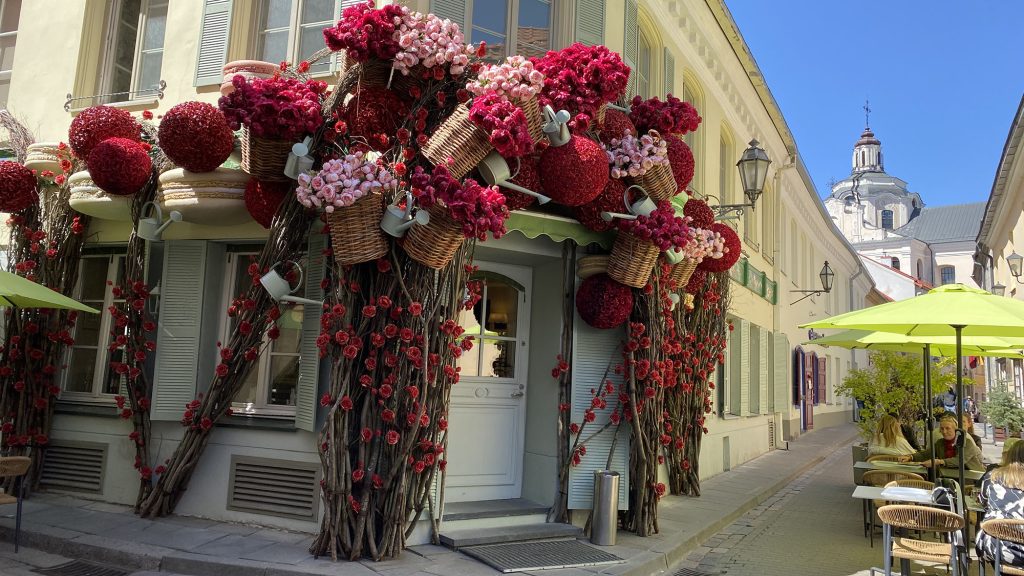 Sunday's city walk took us around the amazingly beautyful Vilnius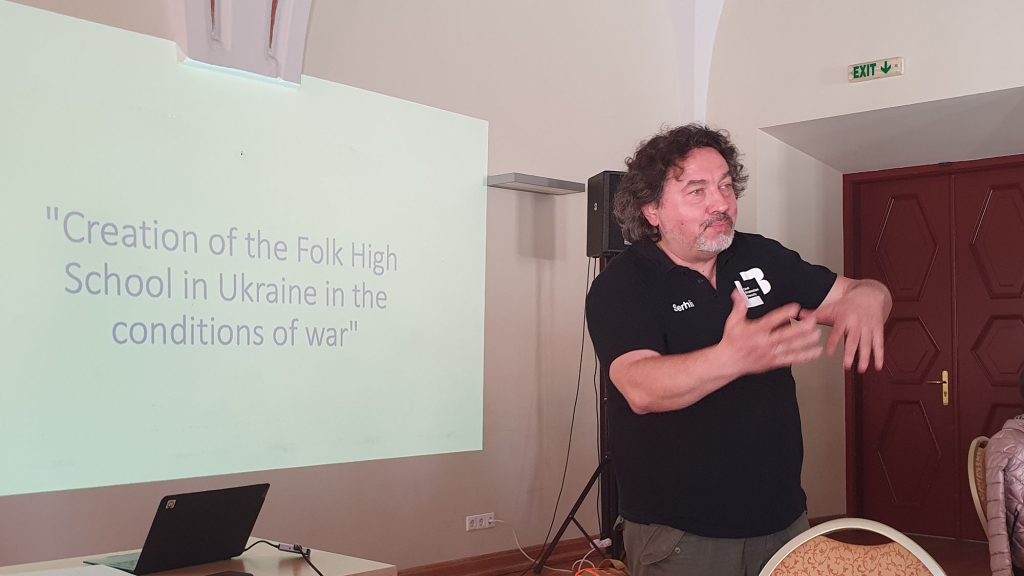 Monday we fokused on bildung in Europe, here Serhii Chumachenko from Ukraine
Europe Day: Tuesday morning opened with a presentation by Margrethe Vestager, Executive Vice-President of the EU Commission
European Bildung Day: After Q&A with Vestager, we shifted focus and looked at Europe from the outside; from Korea Won Jun Lee and from Zambia Nayombe Muliyunda
Stay tuned for more and join us in the Global Bildung Network if you would like to meet other bildung people from Europe and elsewhere: https://network.globalbildung.net
Below are more pictures from EBD2023 in Vilnius; if you have any pictures that you would like us to add to this page, please send them to Lene.